Science, Technology & Engineering Education Solutions Department provides students with skills to offer solutions to these diverse challenges.
Science, Technology & Engineering Education Solutions Department provides high-quality teaching, industry engagement, community outreach, and quality services and products for the sustainable development of the country of Myanmar with the following partners.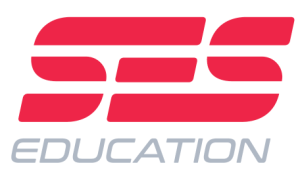 SES is a quality assured firm with the certification of ISO-9001:2015.SES solutions are used in over 50 countries worldwide by professional developers for high-level technological commercial products and both governmental and private institutions covering educational programs for universities, colleges, vocational training centers and schools, high schools, junior high schools and primary schools. Each proprietary SES system and device is perfectly designed and manufactured from the highest quality materials in accordance with all safety requirements and regulations.
SES Scientific Educational Systems, goes above and beyond to supply educators and learners with the best educational systems, including Neulog, Degem Systems, MultiCenter and MagiClass.

For over 35 Years, Scientech has been a leader in the electronics sector providing reliable and quality solutions. Scientech has an extensive line of solutions for the Industry, Education, and Environmental sectors.
Scientech development services will help transform your product idea into successful real-world designs through engineering expertise and ecosystem partnerships.

TERCO was founded in 1963 and is today a major manufacturer and provider of equipment for engineering education.
Equipment is used at various levels for training and advanced post-graduate courses at technical schools, universities, organizations, and industrial training centers all over the world.
TERCO is today represented in more than 60 countries worldwide and products have always met recognition for high quality and durability and for meeting the technical demands of today´s industry.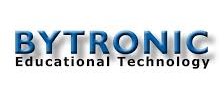 Bytronic has a worldwide reputation and can be found in key educational establishments in all major countries, and are represented in over fifty countries. Bytronic also supplies some of the largest global company training centers in industries such as Oil, Gas, Chemical, Food, Automotive and Airports. We are also used in the training centers of major manufactures of automation and control equipment.
Bytronic are manufacturers and suppliers of Technical Educational products and course material aimed at Further and Higher Education in the areas of Electronics, Process Control, Automation, Control Systems, PLC, Pneumatics, Instrumentation, Communications and Simulation Software. Individual products, Systems or complete Labs and the training required for teaching the subjects can be offered.

ELABO is a force for innovation in electrical engineering. ELABO sets the highest standards for all of its products. Simple controls, first-class performance and outstanding user benefits: products from ELABO are designed to simplify day-to-day work so that people can find the time and space for their own ideas.
Products are recognized specialists for intelligent solutions used to design made-to-measure workstations, as well as assembly and testing systems used in high-volume production. ELABO also offers its customers services in relation to digitalization and business process optimization.

PIGNAT is a leader in process engineering education material.
PIGNAT provides materials and educational equipment in chemical engineering, water treatment, environment, heat exchange, fluid and pumps, bio-industry, bioprocesses, control, automation, and industrial control.

Bosch Rexroth AG manufactures drive and control technologies. The Company provides such systems in the fields of electric drives and controls, industrial hydraulics, linear technology, and pneumatics. Bosch Rexroth markets its products worldwide.