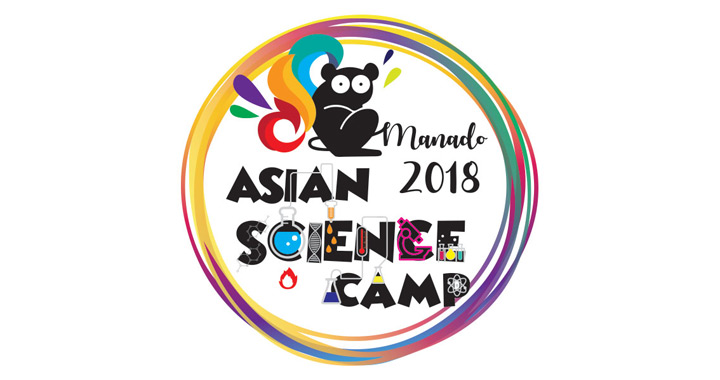 The 12th Asian Science Camp (ASC 2018) will be held from 3 to 9 August 2018 at Manado, North Sulawesi, Indonesia.
The ASC is an annual forum which aims to enlighten those science-talented youths through discussion and dialogue with top scholars in the world and to promote the international friendship and cooperation among the best young students of the next generation in Asia. The participating students are those selected from High Schools (11th and 12th grade) and Universities (1st and 2nd year) who show keen interest and promise in Sciences.
The idea of ASC was first mooted in 2005 after the Lindau Science Meeting by Professor Yuan-Tseh Lee, the 1986 Nobel Laureate in Chemistry, and Professor Masatoshi Koshiba, the 2002 Nobel Laureate in Physics. Modeled after the Lindau Science Meeting which has been held in Germany for more than half a century, the Asian Science Camp will invite several Nobel Laureates and eminent scientists as key speakers on a wide range of scientific lectures.
ASC 2018 is organized by Surya Institute with strong support from the Provincial Government of North Sulawesi and the Ministry of Education. It is the 12th of the series, following successful camps at Taipei (2007), Bali (2008), Tsukuba (2009), Mumbai (2010), Daejeon (2011), Jerusalem (2012) and Tsukuba (2013), Singapore (2014), Bangkok (2015), Bangalore (2016), Kampar (2017) .
The Asian Science Camp 2018 is going to be held on 3 to 9 August 2018 at Novotel Convention Center in Manado, North Sulawesi, Indonesia
Application Criteria:
The students have to be outstanding in physics/ chemistry/ biology/ mathematics from high school and university (1st and 2nd year) with their ages between 16 and 21 at the time of application.
They should have strong proficiency in oral and written English, and show a genuine interest in science and research.
They should obtain permission letter to attend this event from their schools/colleges/universities and parents.
The students are required to attend the full ASC 2018 programme.
They should manage round trip flight tickets by themselves. They should have valid passport.
When you have finally finished the application form, please sent email to leileihtun@mandalay-technology.com and haythi@mandalay-technology.com.
or
summit hard copy to the following address
Mandalay Technology
Unit 504 ,Building 11
MICT Park Hlaing Township,
Yangon, Myanmar.
not later than May 22, 2018.
Only shortlisted candidate will be called for Interview. There will be no registration fee and the organizing committee will provide the living and local expenses of participants associated with the Camp.
Kindly take note that the organizing committee will not support the round trip flight ticket, and will not be responsible for any medical expenses incurred by the participant during the Camp. Participants are advised to purchase appropriate travel and medical insurance in their country before attending ASC 2018.
For more information please contact 01-652285 or 01-652286.